Bahama Shutters
AUTHENTIC WOOD
Select Sizes & Colors
Wood shutters speak of tradition and authenticity. If historical accuracy, or the desire to stain shutters, are your passions, wood shutters are your solution.
Hand-Crafted From Traditional Materials
Authentic Wood Product
Great For Historical Districts
Select Sizes & Colors
ALUMINUM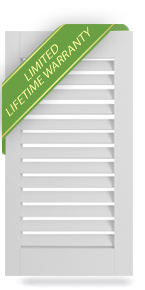 Select Sizes & Colors
Aluminum shutters are a simple, inexpensive way to add a beautiful bahama shutter to your home. Each aluminum shutter is hand crafted and fully finished for clean and beautiful finished product.
Great Maintenance Free Product
Quality & Beauty
Available in Primed or Beautiful Factory Finish Colors
Select Sizes & Colors
ATLANTIC ARCHITECTURAL
Select Sizes & Colors
The shutters of the Architectural Collection beautifully reflect the time-honored look and functionality of traditional shutter design. With a mix of advanced, superior-quality materials, these shutters provide a lifetime of classic exterior charm without any maintenance required. The fully functional shutters of the Architectural Collection are comprised of our Raised Panel, Louvered Colonial, Combination and Bahama shutter styles. These shutters are historically-accurate and have been approved by numerous historical districts and preservation societies.
Finest Architectural Shutter Available
Perfect for Historical Districts and Preservation Societies
Limited Lifetime Warranty
Select Sizes & Colors